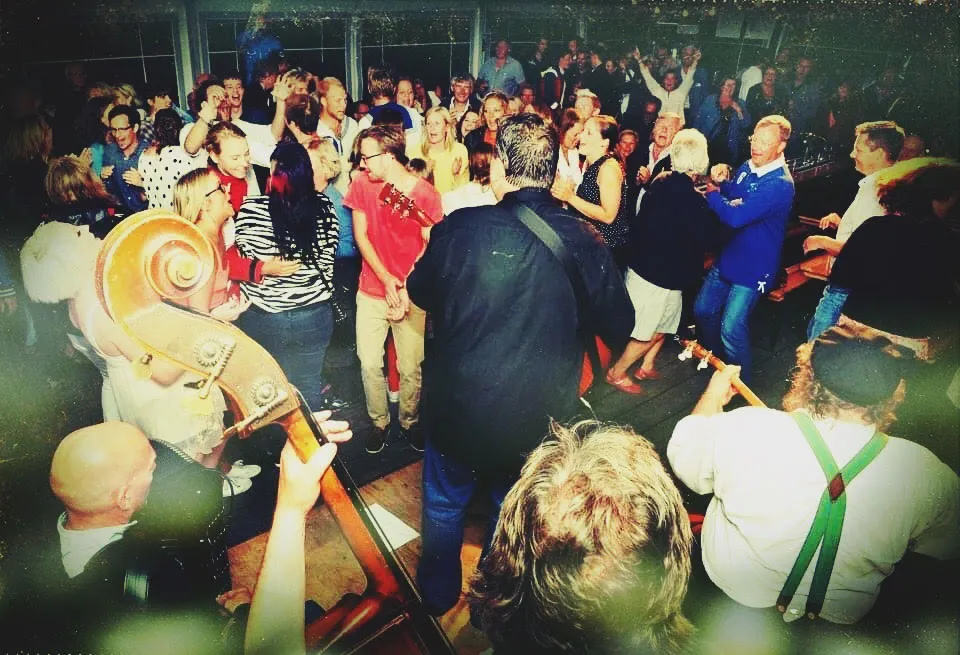 King Laoghaire
King Laoghaire is a group of seven people who share a passion for traditional Irish and Scottish songs and dance music. The band first started in 1991 as an acoustic experiment in a rockbands, the Ex-Junkies, regular repertoire. In early 1992 the acoustic side of the band had taken over.
Founding members were Peter Andersson, tenor banjo & vocals; Markus Svensson, nyckelharpa; Leif Andersson, guitar and Martin Rahmberg, guitar & vocals. The line-up has varied over the years, but Peter has been there since the beginning. Martin is now enjoying his second spell with the group.
King Laoghaire recorded two albums, Some Irish Stew (1993) and Courtin' the Ginger Lady (1996).
In later years the band worked together with Stockholm dance groups Celtic Dancers and Celtic Force in an annual, popular show called Celtic Night of Song and Dance.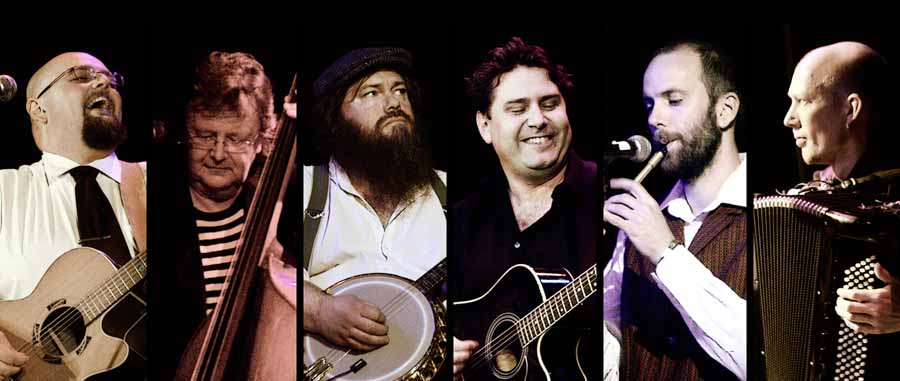 King Laoghaire from left to right:
Björn Wallman - guitar, vocals
Gjert Magnusson - bass, fiddle, concertina, vocals
Peter Andersson - vocals, tenor banjo
Martin Rahmberg - vocals, guitar
Per Andersson - tin whistle, banjo, harmonica, vocals
Peo Linnervik - accordion
Videos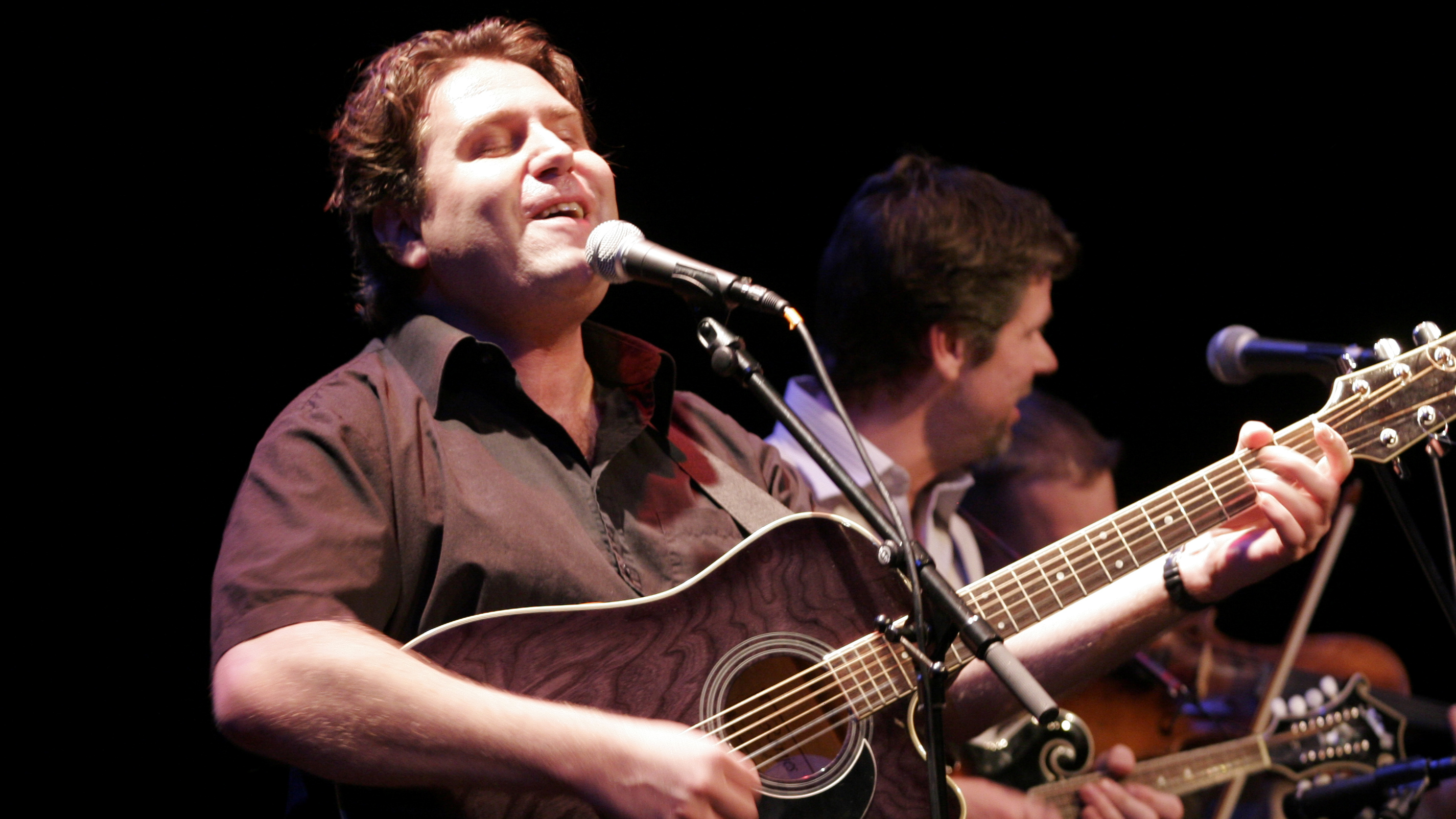 Past members

Henrik Wüst
(bass, harmonica & vocals, 1993-1994 & 1996-2005)
Henrik joined the band early in 1993, just in time for the recording of King Laoghaire's first album Some Irish Stew. He is the younger brother of former member Magnus Karlsson. Henrik earned the nickname "Skinny Henry" as he at one point was the skinniest member of the band. Consequently, they were jokingly dubbed "Skinny Henry and the Airbags" by certain band members. As the years went by some of the airbags somewhat deflated, and a few other quite skinny people joined, which in turn made the name redundant. As his brother Magnus, Henrik also used to be a member of Nisses Senap. With King Laoghaire he handled the double bass, harmonica, and also sang a couple of songs.

Magnus Karlsson
(fiddle, 2000-2003)
Born in 1969, Magnus is the brother of former King Laoghaire bass player Henrik Wüst. So it seemed only natural to "keep it in the family" when fiddler Berne Strömberg left the band in 2000. He started playing fiddle at the age of ten and played in his first group at the age of thirteen. Together with Henrik and their father they started the group Nisses Senap, with which he played for 8 years. While in King Laoghaire, apart from the fiddle, he also played button accordion and did some back-up singing. Magnus, although not a full time member, still joins the band for gigs now and again.

Berne Strömberg
(fiddle, 1994-2000)
The bluegrass man of the band. Berne was born in 1958 and began to learn the violin at the age of five. Violin, as I'm sure you know, is a fancier word for fiddle. He also played some mandolin and viola, and also did some singing in the band. His singing performance on "Isn't It Grand Boys" from the 1996 album Courtin' the Ginger Lady earned him the nickname "Sir Bob", after sir Bob Geldof. Berne used to play mainly Scandinavian folk music and some Bluegrass prior to joining the group. As far as we know he's not playing much nowadays, being a father of two and all.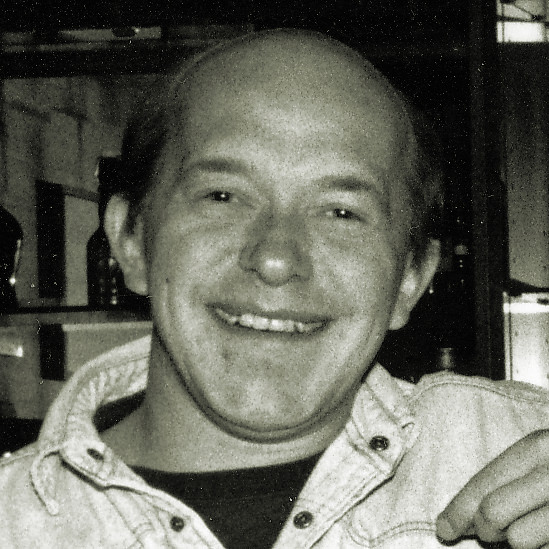 Leif Andersson
(guitar, 1991-1995)
A founder member of the group and a blues-lover since childhood. Leif was born in 1963 and started out as a rock guitarist in the early eighties. While playing bass for the Ex-Junkies, he also handled the guitar for their acoustic set. This was the first shaky steps of what in time should become King Laoghaire. He left the band in the autumn of 1995, just prior to the first recording sessions for Courtin' the Ginger Lady. Sadly Leif passed away on the 30th of September 2001, only 38 years old. His memory will always be with us.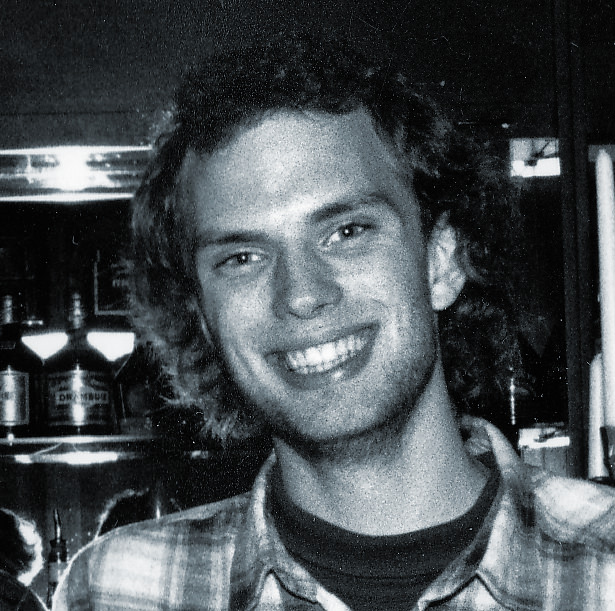 Markus Svensson
(nyckelharpa, 1991-1994)
A founder member of the group. Markus was born in 1973 and plays the old Swedish instrument nyckelharpa. He has played the instrument since he was 12. At the age of 19 he was presented with the prestigious Riksspelman title. In 1993 he released his first solo-CD, simply called "Nyckelharpa", and in 1995 he contributed to the Drone Music release "Till Eric", along with five other young nyckelharpa players. He's been involved with the Swedish group Kalabra, which are a bit experimental and exciting, and he also appears on "Byss-Calle" and "N.H.O." together with Nyckelharpsorkestern, both albums released by Drone Music. Markus is also a skilful composer.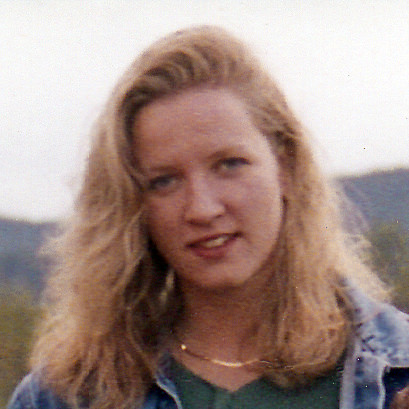 Ann-Kristin Asklund
(vocals & flute, 1993-1994)
Ann-Kristin or Anki, as she's called by her friends, was born in 1971. She sang and played flute on the first album, Some Irish Stew, that were recorded in 1993. She has a lovely voice which she has displayed with the Vargön Big Band among others. Anki has always had a soft spot for jazz and soul music. After she left the group she also worked as a music teacher in Vänersborg for some time. At Leif's funeral she performed moving versions of "The Nightingale" and "Amazing Grace".
Anders Axelsson
(button accordion, harmonica & nyckelharpa 1992)
Born in 1959. Anders joined the group in the summer of 1992 and left a few hectic months later. He had made music together with Markus in a band called Sans, who played traditional Swedish music with some modern elements such as electric guitar and bass. Apart from button accordion, he also handled nyckelharpa and harmonica with King Laoghaire. He was also featured on the first ever poster printed of the band. Anders is an accomplished composer with many tunes under his belt.