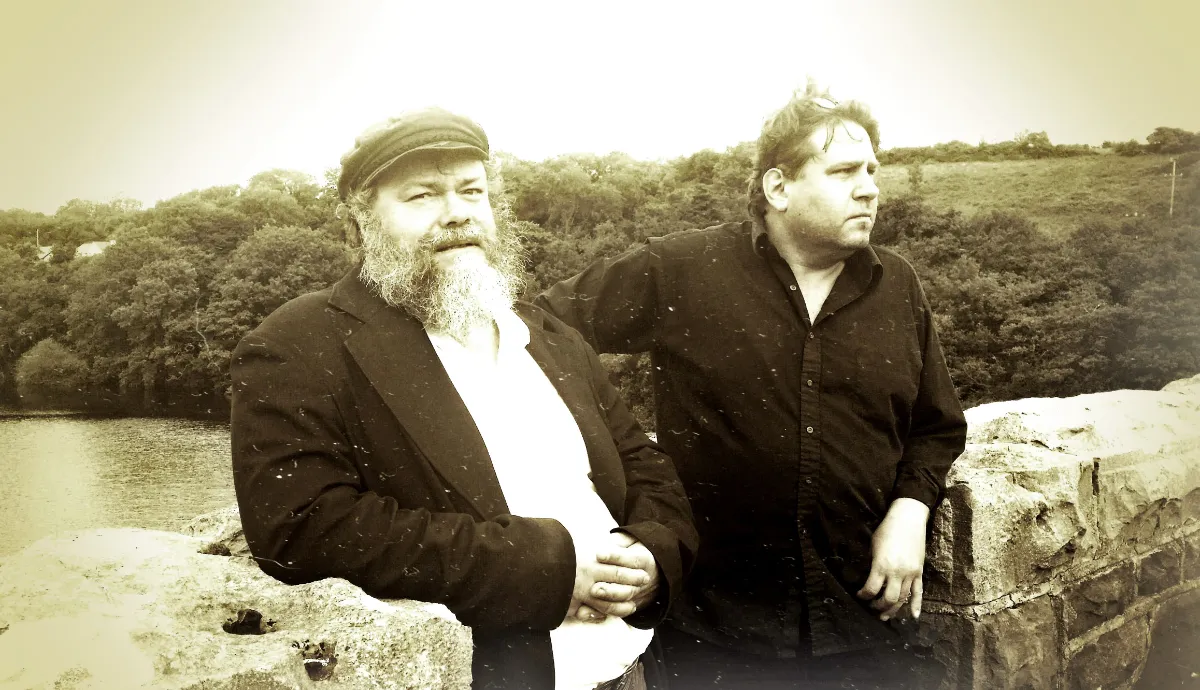 Dun Aengus
We are Dun Aengus, a duo featuring Peter Andersson and Martin Rahmberg. The name of the band comes from an old stone fort on the small island of Inishmore just off the west coast of Ireland.
We both sing and Martin plays guitar and Peter the tenor banjo. Dún Aengus has a rich repertoire of Irish tunes and songs. Music from Scotland has also been a huge influence on us, but we also play modern tunes if we feel the necessity.
We have known each other since 1986 and together we have more than 50 years experience as musicians. In 1992 we started the band King Laoghaire together with Leif Andersson, guitar and Markus Svensson, nyckelharpa. The first couple of years with the band were spent busking up and down the country highways and byways.
In 2004 we created the show Celtic Night of Song and Dance to much critical acclaim. The show featured the band King Laoghaire sharing the stage with two Irish dance groups and a host of special guests. This was an all night experience as we always finished the evening with an acoustic session in a nearby bar, where everyone was encouraged to participate in the dancing, playing and singing.
Videos